Auburn Mayor Nancy Backus on Tuesday published a statement responding to the verdict of Derek Chauvin.
Chauvin was found guilty on all three charges he faced for his involvement in the May 2020 death of George Floyd:  second-degree unintentional murder, third-degree murder and second-degree manslaughter. Chauvin's sentence will be determined in eight weeks, he faces up to 40 years in prison. He will wait for his sentencing determination from jail.
Mayor Backus' Statement:
(originally published on Facebook)
After today's verdict related to the death of George Floyd I wanted to say something to our community. But today is not a time that you should hear from me. Today I want you to hear from one of our Black employees that gave me permission to use their personal statement about what today felt like for them.
As a white person, I know that I walk with privilege every day and I cannot fully grasp the myriad of emotions that our BIPOC communities are feeling today.
I hope these comments help you as much as they helped me: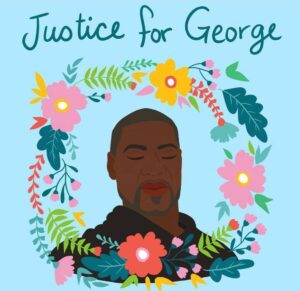 Moving the Dial
"Today I was so scared to see where this day would take us… would the nation turn away and allow another murder of a Black person go unpunished, ignored and forgotten… After the verdict I cried… weeks and months and years of anxiety, stress, anger and fear released in an instant! Maybe Black lives are starting to matter? I prepared for the worst and hoped for the best possible outcome… will Derek Chauvin be held accountable to the fullest extent of the law? We saw with Rodney King that police officers can beat you almost to death, on tape, and receive no consequences at all… I thought today, 'if we have not moved the dial… there will be a reckoning like we've never seen.' I am thankful that we made a significant stride in our pursuit of racial equity and social justice today… but make no mistake, we have a LONG way to go."
We have a long road ahead of us. I know that true justice only comes through real, systemic change and by addressing racial inequities in all the systems meant to serve and protect all people, especially communities of color. This verdict is an important step in that journey to justice.
---
The above statements have from aggregated from Mayor Nancy Backus' official Facebook. The Auburn Examiner has not altered or independently verified the content of the statements.