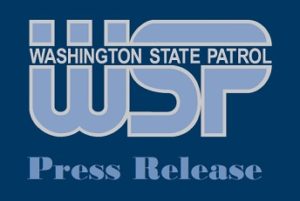 The Washington State Patrol (WSP) Commercial Vehicle Division's Ticketing Aggressive Cars and Trucks (TACT) team, in coordination with the WSP's Aggressive Driver Apprehension Team and Aviation Section, initiated increased safety emphasis patrols in and around the Interstate 5 and State Route 16 interchange. The emphasis was in response to the number of high profile collisions occurring recently in this ongoing construction zone.
The increased safety emphasis patrols began February 25th and are targeting Interstate 5 northbound and southbound from State Route 512 to the King/Pierce county line near Fife. WSP troopers and commercial vehicle enforcement officers are focusing on speed, left lane violations, distracted driving, following too close, seatbelts, unsafe lane changes, and aggressive driving.
After one week of increased safety emphasis patrols, the WSP is happy to report there were zero commercial vehicle involved fatality, injury, or high profile blocking collisions. We would like to thank the media for sharing our message as well as the hard working people of the WSP for their commitment to keeping Washington Roadways the safest in the nation.
The increased patrols will continue in this area for the foreseeable future.  To check future updates in the Tacoma construction zone go to the following link http://www.wsdot.wa.gov/construction/. For more information on commercial vehicle drivers' safety, please see: https://bit.ly/2XjIFVy
---
The above is a press release from the WSP.  The Auburn Examiner has not independently verified its contents.