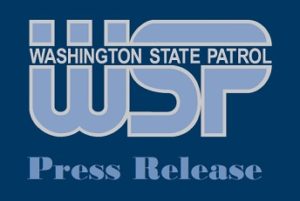 The Washington State Patrol (WSP) Commercial Vehicle Division's Ticketing Aggressive Cars and Trucks (TACT) team, in coordination with the WSP's Aggressive Driver Apprehension Team and Aviation Section, will conduct a safety emphasis patrol in and around the Interstate 5 and State Route 16 interchange. This emphasis is in response to the number of high profile collisions occurring recently in this ongoing construction zone.
From February 25th to March 1st, the emphasis will target Interstate 5 northbound and southbound from State Route 512 to the King/Pierce county line near Fife. During the emphasis, WSP troopers and commercial vehicle enforcement officers will be focused on speed, left lane violations, distracted driving, following too close, seatbelts, unsafe lane changes, and aggressive driving.
Although District 1 (Pierce and Thurston Counties) had no commercial vehicle fatalities during 2018, the recent high profile collisions in the ongoing construction zone warrant this emphasis. Captain Thomas Foster, the Commander of the Commercial Vehicle Division said, "Anytime there is ongoing construction, drivers need to use extra caution and be more aware of their surroundings. We are asking drivers to slow down, put their cellular phones down, and focus on their driving."
The WSP is working closely with the Washington State Department of Transportation to keep the roadways open and get drivers wherever they are going safely.
Good to Know: Drivers who drive vehicles more than 10,000 pounds, or with trailers, are prohibited from driving in the left lane when there are three or more lanes on limited access State Routes and Interstates.
There will be an additional unannounced emphasis in the future.
To check future updates in the Tacoma construction zone go here. For more information on commercial vehicle drivers' safety, please see.
---
The above is a press release from the Washington State Patrol. The Auburn Examiner has not independently verified its contents.