In 2021, full-time wages for women were about 83% of that of full-time men. In Washington state, the wage gap was wider, at about 78%, or $15,000 less per year.
Marilyn Watkins, policy director of the Economic Opportunity Institute said women held just 22% of the state's technology jobs – the highest-paying profession in the state. She also noted that the pay gap is greater when race is included.
"For Black women, Latina women, Indigenous women," said Watkins, "the pay gap is significantly worse than it is overall for white and most Asian women."
In 2021, Black and Latina women made about 63% and 58%, respectively, of what men made nationally. Watkins noted that while the pay gap for women overall is wider in Washington, wages are higher across the board compared with other states.
Watkins said a combination of factors contribute to the wage gap, including unequal treatment in the workplace.
Another issue is pay transparency. She said lawmakers passed a measure this year that will require employers to disclose salaries for an open position at the start of the hiring process.
"That kind of transparency just gives everybody more access to information," said Watkins, "and helps give workers a little bit more power in the negotiating process and also makes it much more difficult for those kinds of unconscious biases to come into play in terms of the starting wage that someone is offered."
Another factor is the cost of – and, often, responsibility for – child care. Watkins said most children grow up in a household with a mother, whether it's a single mom or two-person household, and the fact that women have lower earnings impacts those children.
"If we could eliminate the gender wage gap and if we could eliminate, especially, that gender plus race wage gap," said Watkins, "it would really make a dent in childhood poverty in this country."
Watkins said major investments in child care could go a long way in tackling this issue.
---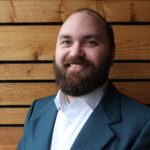 Eric Tegethoff is a journalist covering the Northwest. Eric has worked as a reporter for KBOO, XRAY FM, and Oregon Public Broadcasting in Portland, Oregon, as well as other print and digital news media. In 2012, Eric traveled to North Dakota to write about the Bakken region oil boom. He's also worked at a movie theater, as a campaign canvasser and quality assurance at a milk packaging factory. Eric is originally from Orlando, Florida. He graduated from the University of Florida in 2010.
The above article was provided by Washington News Service. The Auburn Examiner has not independently verified its content.