Registration is now open for community garden plots offered by the City of Auburn. Each available plot is approximately 200 sq ft of space.
The city's 8th Street Gardens (1030 8th St NE) has 140 total plots. The Garna Botting Jones Community Garden(4th and J Streets NE) has 39. Not all plots are available, as returning gardeners may register for their garden from the previous year. Plot sizes available are 10′ x 20′ Patches.
The registration fee per garden plot is $55 for Auburn residents and $63 for non-residents. This price includes $25 refundable cleanup deposit. There is a limit of two (2) Community Gardens per applicant. Apply now with the 2021 Application Form (PDF).
Gardening season is April-October, water is provided onsite. Tools, work, seeds, and plants provided are provided by the individual renting the garden plot.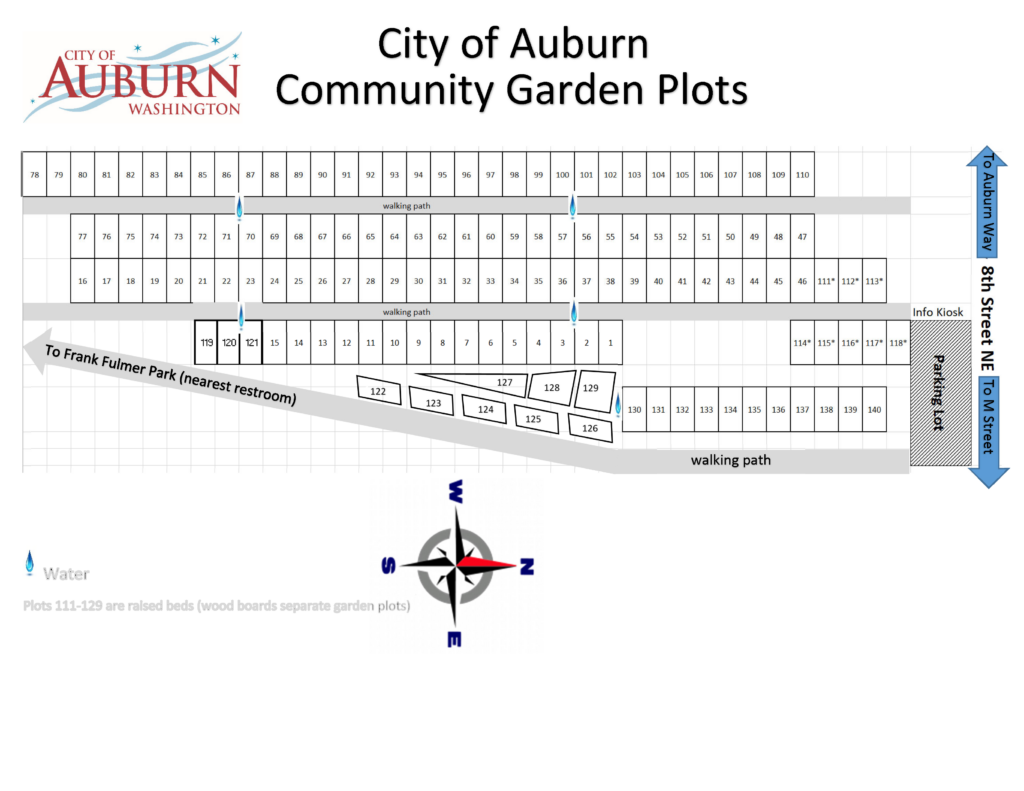 Basic Guidelines


Detailed guidelines are listed on the application form which can be downloaded above
There is a limit of two (2) Community Gardens per applicant.
The City will process the applications, assign the Community Gardens, provide water to the site, and work with the King County Extension Service to provide gardener information.
The City will not be rototilling Community Gardens. Gardeners are responsible for cultivating, weeding, watering, and other care of their Community Gardens.
We are emphasizing "green" or chemical-free gardening.
Gardeners are encouraged to donate extra produce to the Auburn Food Bank at 930 18th Pl. NE or call 253-833-8925. For assistance in picking vegetables for, or delivering them to the Auburn Food Bank, call the Auburn Youth Council at 253-804-5052.
For more information, contact the City of Auburn Parks, Arts & Recreation at 253-931-3043 or [email protected].
The above information provided by the City of Auburn.