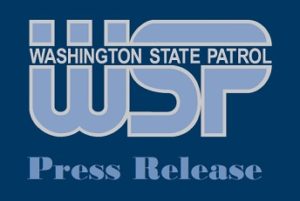 The SR 509 task force has recently received results from the (WSP) Crime Lab indicating the use of a single firearm in a series of shootings which have occurred in our community. Additional testing is being completed for the purpose of further linkage. Preliminary indications are that additional shootings may be linked to this individual firearm.
We would like to call your attention to the below dates and locations, which are conclusively linked to the same firearm:
12/18/2018: Drive-by shooting of a residence on S. 240th Pl in Des Moines; a .40 caliber bullet was recovered.
12/20/2018: SR 509 at 1st Ave South bridge where a shot was fired into an occupied vehicle that led to a 14 year old child being struck and blinded by a .40 caliber bullet.
Also, a building was struck at 7171 W. Marginal Way, and is believed to be an additional round fired during the above described incident.
Law enforcement has resources and technology currently being used which we are confident will allow us to determine whether or not there are other incidents, and/or secondary firearms being utilized. At the present time we are considering all possible scenarios.
We believe the individual(s) responsible for these crimes has/have ties to our community. This could be family, friends, work, or other scenarios. Information to date indicates the individual below, driving a red or maroon SUV (make and model unknown), may have been in the vicinity of some of these shootings.
If you are aware of anyone who resembles this sketch and has/had access to a red or maroon SUV within the past year we are requesting your assistance.
The safety of our community remains paramount as we continue to investigate these incidents. Law enforcement is aware there is information which has not been shared. It is sometimes the case that people who may have knowledge do not initially come forward because of their relationships to people involved, concerns for their safety, or they may not realize information they have is important. We are asking for your cooperation. Our investigative techniques allow us to rule out innocent persons. Therefore anyone who may have information relevant to this case should not be concerned about inadvertently getting someone who is not involved in trouble. Furthermore, if there is concern with the circumstances in which the information is obtained, your identity can remain anonymous.  Please call (425) 401-7880 or email us at [email protected].
---
The above is a press release from the Washington State Patrol.  The Auburn Examiner has not independently verified its contents.