When attending a comedy show, people are there to laugh at good comedy.  It doesn't matter if it is their show or a competition, a comedian's job is to make people laugh.  Interruptions from hecklers can prevent a comedian from providing their best possible set.  And that's not fair to fellow audience members or the comedian.
It's Not Funny and It's Not Cute, So Knock It Off
Through his sets and popular YouTube videos, comedian Steve Hofstetter has earned a reputation as a 'heckler destroyer.' But if you ask him, he's there to do his job, and that's it. "I just wanna play to a hot crowd. I love interacting with the audience, but I do that during my Q&A, where it's structured. When people insert themselves into the show, that is a selfish and stupid thing to do," said Hofstetter.

(Content Warning: Strong Language and Sexual References)
Audience behavior expectations are the same as when attending a play or the symphony.  Comedy shows may have a more relaxed atmosphere, but there is never an acceptable time to interrupt the show*. "You'd never yell out "You suck, Hamlet!"  Somehow, over the years, we've let a misconception stand that audience interruption [is] part of the comedy show experience," said Peter Greyyy, Director of Talent, Seattle International Comedy Competition.
Dealing With A Heckler's Interruptions
How a comedian addresses a heckler sets the tone for the rest of the show.  "Most comedians can handle a person who interrupts a show.  Techniques vary, depending on what type of interruption it is," explained Greyy.
For Hofstetter, there are no right ways to handle a heckler.  "[But], there are wrong ways – saying things you wouldn't say off stage, threatening violence, [or] inviting them on stage (90% of the time)," said Hofstetter.
Hofstetter shared he only deals with hecklers or audience interruptions an average of one out of every ten shows.  But over the years the interactions have helped him sharpen his wit.  "I've gotten more confident, which helps in my style of handling them. Some comedians handle them with self-deprecation, some just throw them out. Everyone's style needs to fit their style of material," explained Hofstetter.
Because of his experience with interruptions from hecklers, Hofstetter can usually spot a problem before they start.  But that doesn't change performance. "If they're near the stage, I may make sure to look past them or turn my body slightly so they don't think I'm engaging with them. But mainly I just do my set and stay alert," said Hofstetter.
The 39th International Seattle Comedy Competition
The bonus of attending a comedy competition is the comedic variety from the performers.  In November the Seattle International Comedy Competition had two shows at the Auburn Avenue Theater.  All 32 performers gave it their all, with ten moving on to the semi-finals.  The competition champion defeated the five finalists who made it out of the semi-finals.
After four weeks and 20 shows, in 14 different cities, Drew Dunn was named the champion of the 39th Seattle International Comedy Competition. Phillip Kopczynski, Landry, Bo Johnson, and Harry J Riley rounded out the top five.
Hecklers Make It Harder
Unfortunately, several comedians dealt with the interruptions from the audience during the competition.    Dunn experienced many of the hecklers; thankfully his scores were not impacted.   Someone yelled out during Dunn's set in Bellingham, a venue with a tendency to interrupt performers.  Not being from the Pacific Northwest, Dunn was confused when they referenced a local event.
During the show at the Washington Athletics Club, a woman walked to the stage from the back of the room.  She raised her hand and asked Dunn a question related to a joke he had told a few minutes earlier.  During his set, Dunn remarked that he'd, "never had such a polite heckler before."
Auburn was not immune to interruptions.  Throughout the second show at the AuburnAvenue Theater, a female in the back of the theater repeatedly, and loudly, shared her opinions.  Most of the comedians were able to ignore, or quickly respond and move on, to her bellows.  A second heckler piped up as host, Scott Losse, announced the winners. Unhappy the top five comedians of the night did not include any women, the heckler let her displeasure be known. After a moment of fluster, Losse announced the top comedian of the night, Landry.
Heckling Is Bad, Heckling During A Competition Is Worse
"Performers have a short amount of time to make the maximum impact on both the audience and the judges," explained Greyy.  "By interrupting a performer, you're saying that the idea you have in your head is worth more than what the performer had planned to do. You're depriving the audience of the best that the performer has to offer.  It is selfish, it is distracting, and it steals an opportunity from both the performer and the audience.   It is also unfair to place the burden of dealing with an audience interruption on some of the performers while other performers might not be so challenged. To say it quite simply, it ruins things."
Greyy recalled when he performed in the competition in 2005, "there was a memorable night where an un-policed room devolved into chaos when drunks began to heckle the performers unmercifully. It was not a fun night of comedy, nor a good night for the competition. Luckily, things have improved greatly since then. The competition never returned to that venue and it is now a CVS Pharmacy."
Hofstetter was a performer in the 34th and 36th Seattle International Comedy Competitions. During one of his sets, an audience member heckled him.  "I handled it by dispatching her quickly ("I don't know what you said, but I'm sure it was stupid"), and commenting that of the 16 comedians on the show; I was probably the worst choice to try to interrupt. And then I went back to my set," said Hofstetter.
The Impact a Hecker Has On Judging
"In the history of the Seattle International Comedy Competition, there have been a few instances that I remember where an audience interruption impacted the judging," shared Greyy. "There is no scoring category for "dealing with a heckler" – so, it can't help a performer in the scoring. Dealing with someone who has interrupted them means derailing that performers' best efforts."
Hofstetter explained the impact hecklers have on a comedian during a competition, "we've got a very short amount of time. We can't waste 3 of our 5 minutes on dealing with an obnoxious drunk. If you're there to do a prepared set, it's timed out – and if you veer from it, it's difficult to figure out what to drop and what to go back to on the fly."
For Hofstetter, he doesn't think being heckled should impact scoring. "Handling a heckler is part of being a comedian, so it can't throw [you]. But if you're judging someone on how they drive and someone hurls a brick at their car, don't penalize them for swerving around it."
Sometimes judges do hold it against a comedian. And since scoring is a typically just categorical scoring with little room for comments, why those numbers are assigned is rarely known. Without judge feedback, a comedian is left only to speculate if a heckler impacted their score if they score poorly.
"In nearly every comedy show, whether it is part of the Seattle International Comedy Competition or somewhere else unless a performer specifically asks to interact with you, it is better for the audience to enjoy the show rather than anoint themselves as unwanted participants in the show. Let the people on stage have the best opportunity to entertain everyone–yourself included," said Greyy.
Catch-up with Steve Hofstetter:
Steve has been active in stand-up since 2002. He currently has seven comedy albums/specials, two of which are available on YouTube.  Hofstetter is also the author of 'Ginger Kid'.
Steve's YouTube
Steve's Website
Steve's Twitter
Steve's Facebook
Steve's Instagram (follow #dailywalter if you know what's good for you)
Next Show Near Auburn:
Mar 22 & 23, 2019 –  Vancouver, BC          Yuk Yuk's (Vancouver)
Sep 14, 2019  – Seattle, WA
Columbia City Theater
And the 32 Comedians of the 39th Seattle International Comedy Competition:
K.C. Novak
Landry
Lisa Pedace
Michael Glatzmaier
Michael Moses
Noor Kidwai
Phillip Kopczynski
Rachel Walls
Robert Peng
Ross Dauk
Ryan Cuddihy
Saku Yanagawa
Vanessa Dawn
Will Mars
Zahid Dewji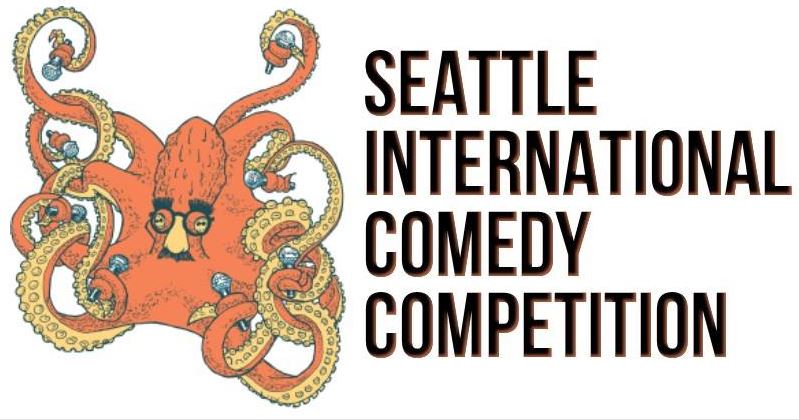 Peter Greyy is the Director of Talent, Seattle International Comedy Competition and San Francisco Comedy Competition.  He has been with the SICC since 2006, after competing in the competition the year prior.  Greyy is also a touring comedian and comedy coach.  Peter's Website
*Except in the case of medical or other such emergencies. Don't be a smarty pants.