By Elizabeth Miller
---
Councilmember Largo Wales did not lose her position as Councilmember when she lost the election for Mayor.  Since November, her presence as a Councilmember has decreased.  Wales no longer attends city events, such as the Veteran's Day Parade or former Councilmember Rich Wagner's retirement reception.  She was notably the only Councilmember absent from the January 2, 2018, swearing-in ceremony.
Though no longer attending city functions, CM Wales has only missed one City Council study session since the election.  At the January 8, 2018, study session she offered the position of Vice Chair of the Health and Human Services focus area to anyone interested.  With no one wishing to take the position, she remained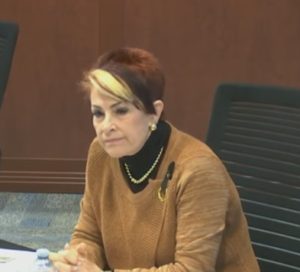 Vice Chair with Councilmember Yolanda Trout as Chair.
Despite remaining a Councilmember, CM Wales has systematically been turning in her city property.  In December Wales turned in her electronic devices, including her city-issued cell phone.  Immediately after the January 2, 2018, City Council meeting, CM Wales turned in her City Hall access badge to the City Clerk.    She did not request a replacement.
In addition to turning in tools vital to her duties as a Councilmember, CM Wales has made it a point to not communicate with several of her fellow Councilmembers.  This break in communication a stark contradiction to the recent hopes the Council can work together expressed by CM Trout.
There has been speculation that CM Wales' withdrawn disposition is in response to the active investigations related to her 2017 Mayoral campaign. Ultimately, however, these actions have prompted the question: is CM Wales attempting to serve in absentia or simply neglecting her duties as Councilmember?