For the second year in a row, the city of Auburn raised a pride flag outside city hall to celebrate LGBTQ+ pride month and the LGBTQ+ community.
LGBTQ+ Pride
2021 is the 52nd anniversary of the Stonewall uprising. According to the Library of Congress, "[LGBTQ+] Pride Month is currently celebrated each year in the month of June to honor the 1969 Stonewall Uprising in Manhattan." The purpose of Pride Month, which is commemorated with a variety of events, "is to recognize the impact that lesbian, gay, bisexual and transgender individuals have had on history locally, nationally, and internationally."
The LGBTQ pride flag was first created in 1978 by Gilbert Baker at the request of San Fransisco Mayor Harvey Milk. "A Rainbow Flag was a conscious choice, natural and necessary," Baker said. "The rainbow came from earliest recorded history as a symbol of hope."
The original pride flag had eight colors:
Pink: Sex
Red: Life
Orange: Healing
Yellow: Sunlight
Green: Nature
Turquoise: Magic
Blue: Harmony
Violet: Spirit
The flag has changed going to six colors from eight. Pink fabric was too expensive, according to Baker, so it was removed. Turquoise was combined with blue to be royal blue. In 1979 The flag transitioned to the traditional rainbow flag most are familiar with today.
There are now at least 21 official LGBTQ+ flags representing different identities within the queer community.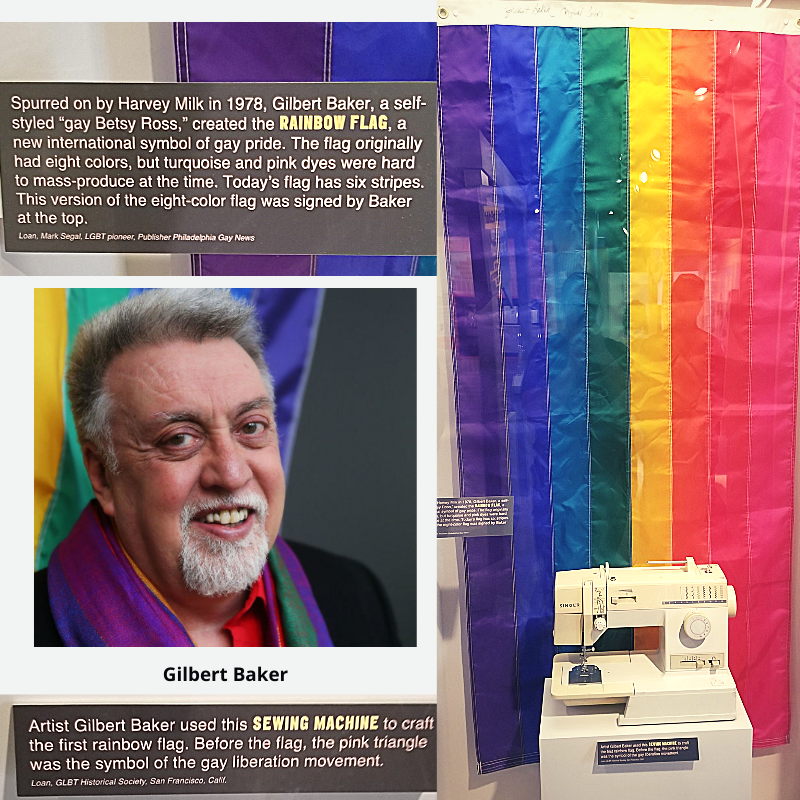 Auburn Raises the Pride Flag
Mayor Nancy Backus and her daughter, Lucky, raised the LGBTQ+ pride flag at city hall for the first time in 2020. "In 2020, raising the Pride Flag was breaking new ground in Auburn, but I wish we would have begun the tradition a few years earlier and not just a proclamation," Backus said.
Backus credits her daughter's strong advocacy for raising the flag for the change. "I'm so very proud of my daughter, and she has taught me so much about love being love."
"It's really hard to put into words how raising the pride flag with my mom was," Lucky Backus said. "We were the first to raise the flag over [Auburn] city hall and I'll always carry that memory with me. It's an overwhelming happiness and joy to have been able to have done this with her!"
There was no public ceremony in 2020 due to the pandemic.
Pride 2021
"I am proud that this was our second year of raising the Pride Flag. Last year it was my daughter Lucky and I, and this year the event was a bit larger."
Tuesday's flag raising event included words from Backus, a prayer by Pastor Josh Headley of REVIVE, and personal testimony from Chris Stott.  Among those in attendance were Auburn City Councilmembers Chris Stearns, James Jeyaraj, and Yolanda Trout-Manuel, representatives from Auburn HealthPoint, representatives from Boy Scouts of America, and Auburn Junior City Councilmember Waylon Menzia.
Coll Thrush grew up in Auburn and said it wasn't an easy place to be queer. In response to a social media post from Backus, Thrush commented "As a gay man who grew up in Auburn in the 1970s and 1980s, I want to thank you for this."
It is Backus' hope that next year and going forward the city will have expanded events, including a Pride Parade. "We will be reaching out to LGBTQ+ organizations and working with our own City of Auburn team members to plan."
Additional pride flags will be flown at the Auburn Justice Center, Auburn Community/Senior Center and Centennial Park.
Healing Through Pride
Pride is monthlong celebration of love, diversity, acceptance, and unashamed self-pride. For some that celebration is a part of healing.
"I find that healing is an essential part of the LGBTQ community. Many of us have experienced judgment, hate, and rejection because of our sexual orientation; whether it was from family, friends, co-workers or authority figures. It has led many of us to some very dark places."
Two years ago Stott made the decision to leave the hostile and toxic environment and moved to Washington. To that point, his life was one of normalized judgment, homophobia, and rejection. "I had so desperately wanted a community that I could call my own."
Lucky Backus had the community Stott sought and understands "the extreme privilege of having an accepting and loving home. I know not everyone in the LGBTQ+ community has that. I want to recognize that I am very grateful to my parents for never wavering on their love for me just because I came out."
Stott now knows that same love and acceptance. During his speech, he reminded that even "in your darkest hours, when you feel like no one accepts you or is in your corner fighting for you, you are more loved than you realize."
*Only three city councilmembers were able to attend as four+ councilmembers equal quorum and constitutes a public meeting.