At the regularly scheduled June 14 School Board Meeting, the Auburn School District Board of Directors recognized Karen Kearney as June's Outstanding Staff Member of the Month and Kodie Wilhelm as the Outstanding Student of the Month.
Kearney is a teacher at Hazelwood Elementary, and Wilhelm is a fourth-grade student at Hazelwood Elementary. 
Karen Kearney – April Outstanding Staff Member of the Month
Kearney began teaching in Olympia alongside her former second-grade teacher. She then taught in Renton for two years, before joining ASD in 1991. She spent seven years at Chinook Elementary before moving to Hazelwood Elementary in 1998, where she currently teaches a fourth and fifth-grade split class. 
Her colleague Jeanette Witzel said Kearney sets a great example for everyone with her caring attitude towards students and staff. "She consistently provides extra support to students to help them be successful," Witzel said. 
One of Kearney's favorite parts about teaching is seeing students grow academically, and grow in their excitement for learning. Her favorite part about being a fifth-grade teacher is the fifth-grade camp, which will hopefully return next school year!
Kearney earned her Bachelor's degree from Western Washington University and her Master's degree from Central Washington University. Her husband and their three children graduated from ASD. When not teaching, Kearney enjoys spending time with her husband, going for walks on the beach, and playing with her two golden retrievers. 
Kodie Wilhelm- June Outstanding Student of the Month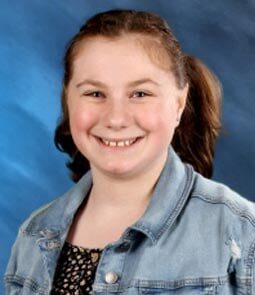 Teachers describe Wilhelm as a joy to have as a student, and an incredible hard-working and kind person.
Wilhelm's teacher Amy Kaleta said Wilhelm is a "reading machine" who enjoys sharing her readlist with others, and loves it when others read the same books. 
P.E. teacher Andrew Upchurch said Wilhelm constantly encourages others and gives her best effort while always having a smile on her face. 
Despite the challenges of learning online and hybrid, Wilhelm attends every GoogleMeet and completes her work.
Congratulations Karen and Kodie!
The Auburn Examiner used information provided by the Auburn School District to write this article.
Last Update 06/29/21: This article was originally published with the wrong header photo. We have corrected the photos and sincerely apologize to Karen and Kodie.