What began as a dispatch to a single-vehicle accident took an interesting turn when responding officers determined the vehicle was stolen.
Algona Police were dispatched to 5th Ave S and Algona Blvd S at 2:45am Saturday, March 20, for reports of a vehicle leaving the roadway. The first officer on scene found, however, an abandoned vehicle "that had left the roadway and appeared to have gotten stuck in the soft ground of a nearby residence," states a report shared by Algona PD.
The vehicle was confirmed to be stolen out of Seattle.
According to a witness the vehicle's occupants, two or three males and a dog, exit the vehicle and ran southbound. "With the assistance of [an] Auburn Police Department K-9, Officer Coyne searched the area for the suspects," states the Algona PD report. "Although [the] track was unsuccessful Officer Coyne was able to recover a guitar case located on the suspected escape route that contained two firearms."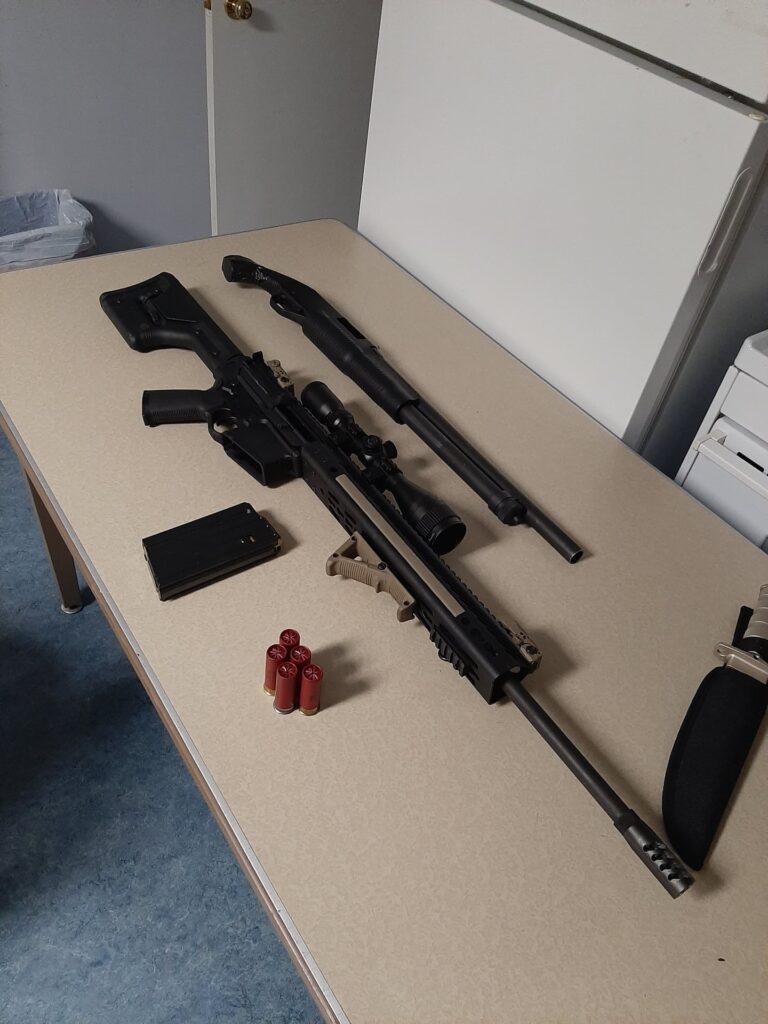 The recovered stolen vehicle was searched and processed for evidence after receiving authorization. Officers located ammunition corresponding with the recovered firearms and a number of drug paraphernalia during their search of the vehicle.
This is an on-going investigation. If you have any information related to this incident, please contact the Algona Police Department at 253-833-2743 or [email protected]