The Heritage Building Fire was a mixed blessing for Shane Morey.  He was one of the 39 residents of the Heritage Apartments that lost everything in the December 26, 2017 fire.  But the fire gave him the opportunity to accept a position abroad he may not have otherwise been able to take.
A Resident's Experience of the Heritage Building Fire
A recruiter in Mexico contacted Morey and offered him a position shortly before the fire.  Because he was still in a lease at the Heritage Apartments, Morey was uncertain he could accept the job.   Though he was taking steps to be able to accept the position, he had not yet determined if he would go.  On the day of the Heritage Building Fire, Morey had his vital documents with him. Serendipitously, he'd taken his documents that day to apply for his Visa to work in Mexico.
Morey lived in apartment 19 in the Heritage Apartments, right above the Homeplate Pub. He'd lived there for a year and a half. After receiving a text from a fellow resident alerting him to the fire; he watched news coverage of his home burning, live.
Morey left Auburn to spend time with family shortly after the fire.  He went south and began teaching at the Berlitz Language School in San Luis Potos, Mexico in spring.  After nearly a year of teaching in Mexico, we caught up with Morey to check in and see how things are going.
Teaching English in Mexico
Auburn Examiner: Tell us a little about your teaching role in San Luis Potosi.
Shane Morey: The majority of my teaching has been at many of the businesses: BMW, Mexinox (steel), Nissan, [and] Continental.  However, I have been teaching a class from kids (ages 6-12) on Saturday.  The classes are for different levels from beginners to more advanced [English] speakers.
AE: You recently moved to Aguascalientes.  What prompted this move?
SM: The Berlitz school in Aguascalientes needed an extra teacher until they hired some more.  I was offered the opportunity and thought "Why not, live in another city for a few months."  It was a good decision, Aguas is a very pretty city, close to Zacatecas, and I got to see another futbol team.
AE: What has been your most memorable take away from your teaching role?
SM: The most memorable take away from teaching is just how similar things are.  The same things we argue about in the United States are being argued about here: border policy, economics, jobs, gas prices, taxes, etc. Even being here during the presidential election many of the arguments of people that wanted Lopez Obrador many of the discussions/news coverage felt like being in the United States.
Experiencing Mexico Out of the Classroom
AE: What have you done in your off time from teaching?
SM: During my off time I got to see a few directions places (Real de Catorce, Zacatecas, Matehuala).  I visited a lot of museums in the two cities, went to local futbol (soccer) games.  [I] also read a few books in Spanish to practice and improve.
AE: What has been your favorite off-time experience?
SM: Going out to the futbol matches and eating out.  There are little food carts everywhere, and it is fun to hang out, eat some food, and drink some beers.  It also gives an excellent opportunity to learn and speak Spanish.
AE: What has it been like as a US Citizen living in Mexico?
SM: It really hasn't been a huge change living in Mexico.   The people are usually interested in where I am from or what I am doing.  Everyone has been extremely friendly and helpful.  Sometimes, I even get compliments on my Spanish!
AE: At times things become politically tense between the US and Mexico.  What has it been like in Mexico during these times?
SM: Mexicans are very good at understanding that there is a difference between the person and their government.  I actually didn't have a lot of people talk to me about border politics.  However, I have had some students on the more conservative side of Mexican politics who want Mexico to increase border security on their southern border and stop people from entering and traveling through Mexico to the US.  However, just like in the US, there are different ideas on this.  The new President, Lopez Obrador, won with a [considerable] margin and one of his running policies were to demilitarize the southern border and try to offer refugees a reason to stay in Mexico.  It was also to reopen discussion with the indigenous people on the southern border, Chiapas, who have been cut off from the rest of Mexico.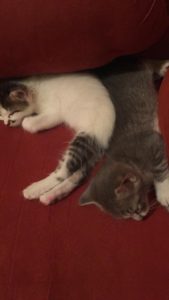 AE: What has been your biggest take away from your time in Mexico?
SM: I guess just to restate how similar things are and how important it is to learn a foreign language.  I have always regretted I waited until older in life to start learning languages.  It is never too late to learn something new, and it helps keep you young.
AE: Has your time in Mexico changed you at all?
SM: I don't know if it has changed me, but it definitely made me think about things.
AE: You got 2 kittens, how are Dr. flox and Lieutenant M'ress?
SM: They are both fine.  They will be staying in the house with my roommate.  He has a little dog, and they get along.
Life After the Heritage Building Fire
AE: It has been almost a year since the Heritage Building Fire.  Did the fire have any lasting impact on you as a person?
SM: It definitely did.  I still don't collect a lot of items.  The freedom to not have personal objects weigh me down has been liberating in some ways.  However, there are still times when I think, "Oh, I have that.  No, I don't."  There are still some items I would like to rebuy when I get settled (records, hiking boots, raincoat, etc.)
AE: Do you talk to anyone from Seattle?
SM: I still follow people on Facebook and talk to some people from Seattle.  It is hard when everyone works all day, and you are far away.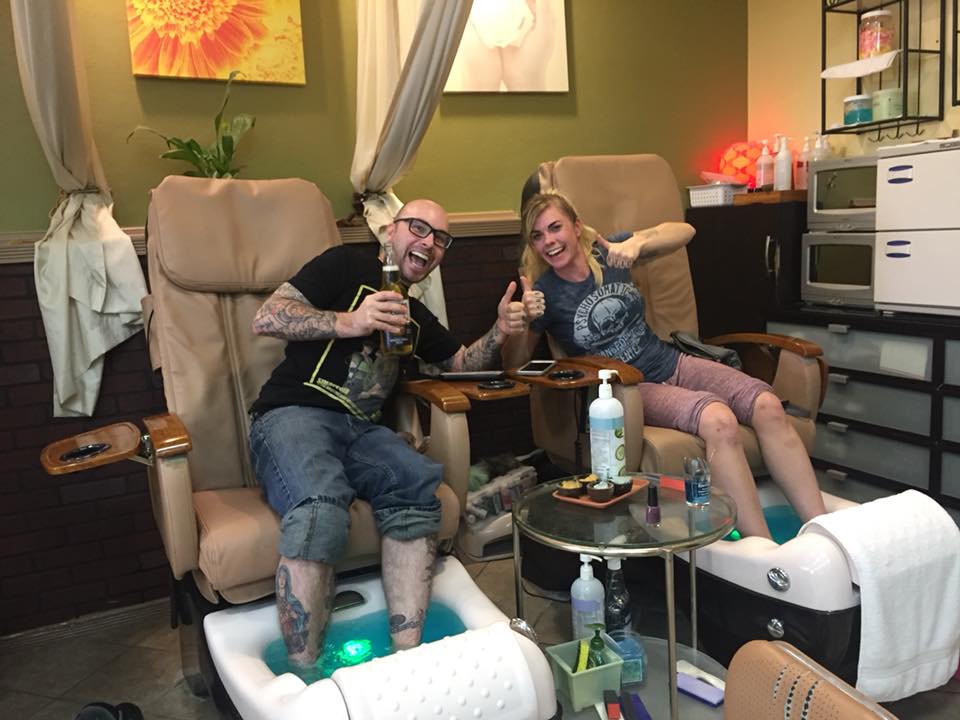 AE: When do you think you'll come back to the states?
SM: I will not be returning to San Luis.  My time here [in Aguascalientes] allowed me to think about my next move and I am planning on returning to the United States in January.  All my classes end on December 22nd, and instead of picking up new classes I am coming back to Tucson AZ.
During my time here I wrote up a business plan and did a lot of the necessary paperwork to start a business.  We are waiting for the final approval from the Small Business Association for a loan, but my sister, Karey, and I will be starting up our own gym/fitness center.  It is really exciting, and we have a lot of plans for it.
AE: Any final thoughts?
SM: I would like to thank all my friends and family for the support last year that got me back on my feet.