At approximately 3AM on December 3rd, K St NE was disrupted as an unknown vehicle crashed into the Toyota Camry parked in front of Mathew Arquitt's home. The force of the collision pushed the Camry into his neighbor's fence and shed. The vehicle was traveling North when it hit the parked car. The nearest cross street to the accident is 12th St NE.
The Offending Vehicle's Impact
Being home at the time, Arquitt caught a glimpse of the vehicle. He immediately contacted police, whom he said were quick to respond.
Arquitt shared what information he had about the vehicle, "upon cleaning up the area we found a lower passenger fog light housing and a lower bumper piece. Looking up the part numbers on multiple pieces it was a 2013 Cadillac Escalade; our best estimation is the vehicle is white."
Footage from his neighbor's security camera also shows the vehicle drive by.
The damaged Camry belongs to Arquitt's father. "We are lucky, we have other vehicles to use, and nobody was hurt. Nonetheless, it is very frustrating," said Arquitt.
The Arquitts are waiting for their insurance claim to be processed for the verdict on the Camry. "Being a 1998 Toyota Camry with that much damage, we are guessing it will be totaled out. Unfortunately, our neighbor's fence and shed that was damaged will not be covered by our auto or homeowners' insurance. We plan on assisting them with repairs. They are just as much of victim of this as we are," said Arquitt.
Hoping to Calm Traffic on K St NE
Arquitt explained that neighbors are frustrated with what they feel is an increase in unsafe driving on K St NE. "We have all been frustrated with the big increase of vehicles speeding, as have all of our neighbors."
According to city records, residents on K St NE have requested traffic calming implementations three times in the past two years. According to the city, two speed studies were conducted to evaluate the need for such implementations. Per a returned records request, "Based on the result of the studies, K ST NE did not qualify for traffic calming implementation. Results would need to show an 85th percentile speed of 30.0 mph or greater to qualify for the implementations. In each of these reports, the 85th percentile speed was 25.0 mph."
The third request was submitted on November 28, 2018. The speed study is planned to take place in the next four weeks. In addition to these studies, a fourth study was conducted in 2015. The results of that study reflected an 85th percentile speed of 28.0 mph.
Safety Surrounding Dick Scobee Elementary
An incident in May 2018 also concerned residents. A Dick Scobee Elementary student was hit by a car when crossing the street on the way to school. After the incident, a letter was also sent home to parents, with reminders for safe walking habits.
Because of this incident, Arquitt was concerned when K St NE was repaved, but no sidewalks were installed. "[I'd] Be curious to know why after weeks of work, when repaving the northern section of K St Ne in front of Dick Scobee the city neglected to install sidewalks on a heavily used road."
Director of Public Works, Ingrid Gaub, explained that as K St NE was a roadway pavement preservation project, funding for sidewalks was not included. "The City does not use pavement preservation funding to complete improvements for items that are funded by the general fund. This is because the funds for pavement preservation are limited and expending these funds to complete sidewalk improvements where no sidewalks exist would significantly reduce the city's ability to maintain its existing roadways," explained Gaub.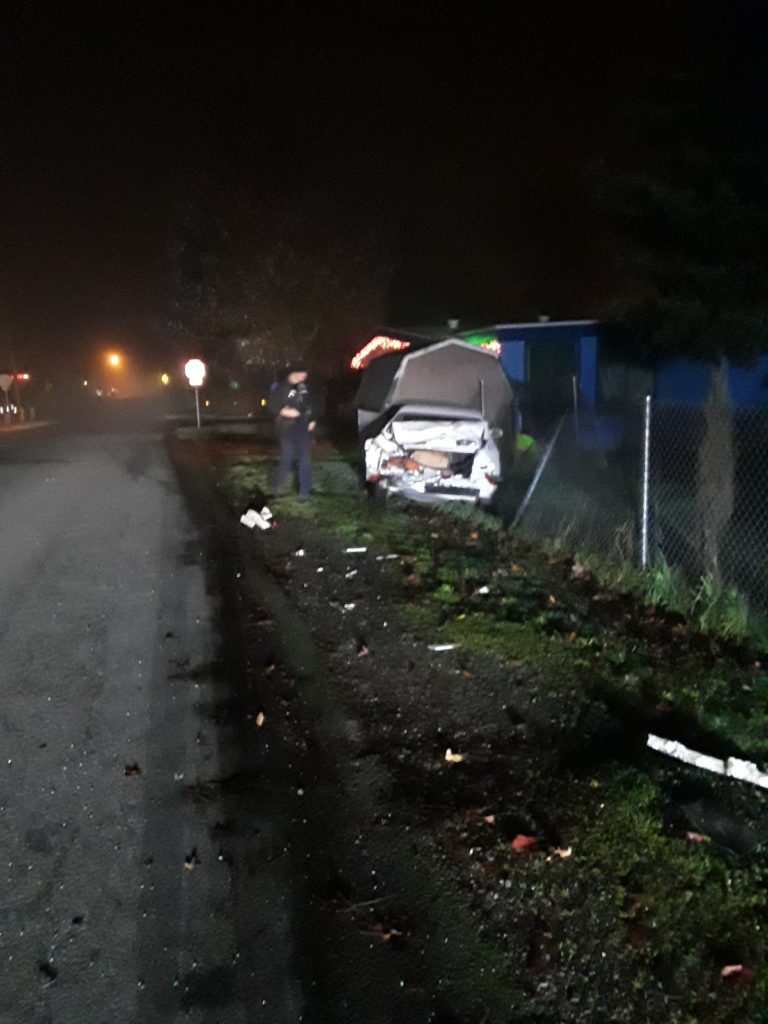 Funding for sidewalks within the General Fund is a limited amount. Per Gaub, the funding is not enough to complete multiple blocks or neighborhood-wide sidewalk improvements or additions. "As an alternative, property owners could petition the city to form a Local Improvement District, [meaning] the properties along the corridor would pay the full cost of the improvements," said Gaub.
Relating to sidewalks along and near Dick Scobee Elementary, Gaub shared that,
"the city works with the school district and their safe walking routes committee to identify potential projects and priorities of the district and applies for grant funding for a project every two years. Grant funding is a highly competitive process, and so applications for funding are not always successful."
The Waiting Game
There have been no new developments since the December 3rd hit and run. Arquitt hopes that the driver of the vehicle is found and held responsible. "The silver lining has been the outreach from our neighbors. We are [fortunate] to have great people all around us offering to help out," said Arquitt.
If you witnessed or have any information related to this incident, please contact the Auburn Police Department at 253-288-2121 and reference Case # 18-15706.