Challenges linger over the Washington State Redistricting Commission's recently approved legislative map.
Redistricting Justice for Washington represents communities of color and other under-represented groups. It is raising concerns over how the 14th and 15th Districts were split in Yakima County.
Andrew Hong, statewide coordinator for the group, said the line splits the Yakama reservation from the 15th District, where the majority of Yakima County's Latino population is located.
"There's been overwhelming community testimony throughout this process explicitly naming that the Yakama Nation should be kept intact with the Yakima Valley, given their long history of shared organizing, interests, political priorities, economy, agriculture," Hong explained.
Auburn is in the 30th, 31s, & 47th Legislative Districts &
8th Congressional District
Commissioners noted the district lines were particularly hard to draw because of the competing issues at hand. Earlier this month, the Washington state Supreme Court approved the commission's maps despite the fact it missed a 
Nov. 15 deadline
, with members making some last-minute decisions behind closed doors.
Hong acknowledged his group approves of other voting map decisions, such as those in South Seattle. He noted their priority is to have majority-minority population districts, so communities of color are ensured representation in the Legislature.
"We wanted to maximize the number of districts where people of color are the majority of eligible voters; so majority minority by citizen voting-age population districts," Hong stated. "And we were happy to see that the commission did use that figure."
But Hong noted district lines in the Yakima region remain a thorny subject. He pointed out Redistricting Justice for Washington could take legal action based on the Voting Rights Act to challenge the legislative map.
"The Legislature has the authority to alter the commission's maps by up to 2% before approving them," Hong emphasized. "We want to see how that plays out."
Two-thirds of lawmakers have to approve any alterations made to the maps. The Legislature will have 30 days to approve the commission's legislative and congressional plans once they are submitted.
---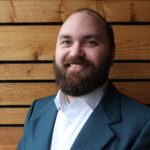 Eric Tegethoff is a journalist covering the Northwest. Eric has worked as a reporter for KBOO, XRAY FM, and Oregon Public Broadcasting in Portland, Oregon, as well as other print and digital news media. In 2012, Eric traveled to North Dakota to write about the Bakken region oil boom. He's also worked at a movie theater, as a campaign canvasser and quality assurance at a milk packaging factory. Eric is originally from Orlando, Florida. He graduated from the University of Florida in 2010.
The above article was provided by the Washington News Service. The Auburn Examiner has not independently verified its content.