An 'exceptional' Category 5 atmospheric river* swept through the Puget Sound overnight, causing widespread flooding and damage. Both the Green River and White River remain at a Level 2 Flood Warning. Roads throughout the region are closed due to downed trees.
The National Weather Service, Seattle, provided updates throughout the night. Auburn's peak wind gusts were 43mph at 1:43 am (47.30N/122.23W) NOAA calculates Auburn's 48 hour precipitation total to be 3.15IN as of 5:56 am (47.31N/122.22W).
NWS, Seattle advises "Things to watch out for if you must travel this morning:"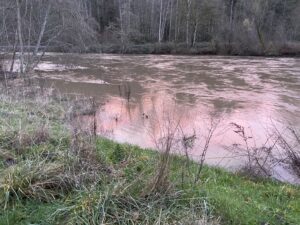 ▪️ Debris on the roads (trees, powerlines, mud, rocks) – many roads are closed
▪️ Dark intersections – treat as 4 way stop
▪️ Water on roadways – never drive around barricades
▪️ Crews out working – give them space
Stay Updated with these resources:
King County Flood Control District, Flood Map
King County Flood Warning System
City of Auburn, Twitter
National Weather Service, Seattle
NWS Seattle, Facebook
PSE Outage Map
Auburn Examiner, Facebook
Power Outages:
PSE is reporting as of 4:30 am that approximately 315,000 customers are without power.  The PSE outage map shows 63 Algona customers without power, 435 Auburn customers, and 1287 Lake Tapps customers (this outage includes portions of the Lakeland Hills community). To monitor your outage or receive updates go to: https://www.pse.com/outage/outage-map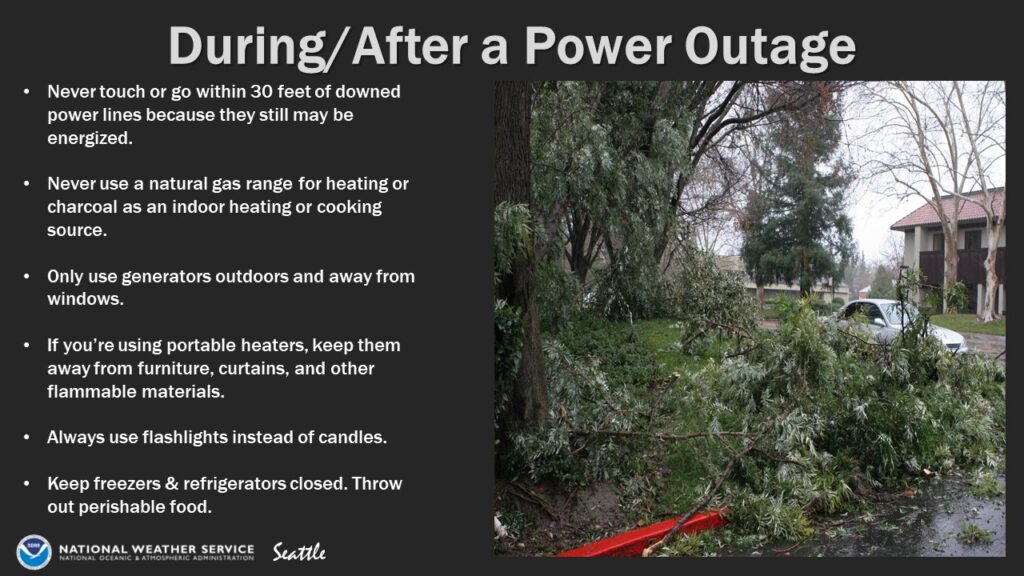 Road Closures:


Reminder:

Treat dark or flashing traffic lights as four-way stops!
Per City of Auburn:
Green River Road is now closed from city limits to 104th SE due to a downed tree involving a vehicle. PD and M&O crews are on site and estimate 3-4 hours before the roadway reopens. (as of 5:30 am)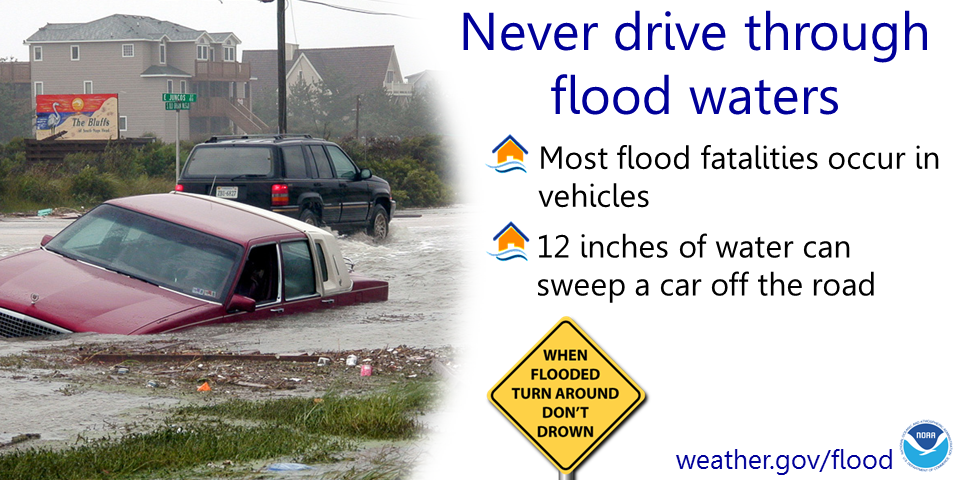 SE 304th and Green River Road is closed due to a tree across the road. Crews are on scene but please avoid the area for the next several hours. (as of 4:30 am)
Crews are on scene and completing cleanup at W Valley HWY. All lanes will open within the hour. (as of 4:30 am)
Per WSDOT:
On SR 18 westbound at SR 167 (MP 3) the right lane is closed due to water over the roadway. (last updated 3:46 am)
Flood Warnings:
White River: A Level 2 Flood Warning remains in effect. Level 2:
" Flood Warning for the White River At R Street Bridge. From this morning to Thursday morning. At 4:45 AM PST Wednesday the flow was 5650.0 cfs. Flood flow is 6500.0 cfs. Minor flooding is forecast.
The river is expected to rise above flood stage late this morning to a crest of 6745.3 cfs late this evening. It will then fall below flood stage late tomorrow morning.
Impact: At 6500.0 cfs, River flooding is possible in the City of Pacific near Government Canal and Butte Avenue and is likely to occur near low bank areas around and downstream of the Stewart Streat Bridge in the city of Sumner.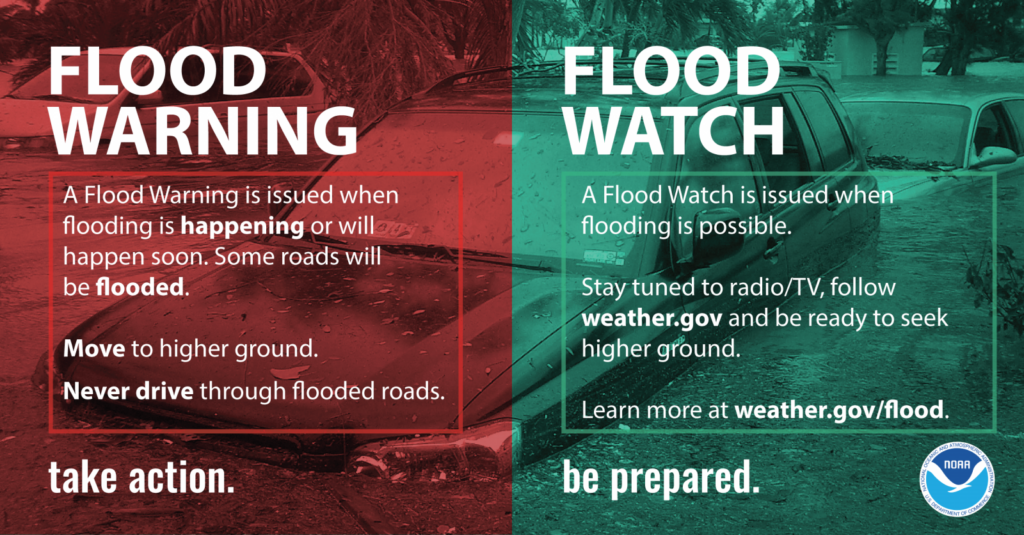 Landslide Warning:
Recent heavy rainfall has increased soil moisture to high levels across western Washington. Heavy rainfall has ended but the amount of rain we've received will put extra pressure on soil instability, leading to an increased threat of landslides through early Thursday. Several landslides have already been reported.
For more information about current conditions, visit www.weather.gov/seattle, select Hydrology, and then scroll down for the links to the landslide information pages.
For more information on landslides, visit the website for the Washington State Department of Natural Resources landslide geologic hazards at:  http://bit.ly/2mtA3wn
School Closures:
The Dieringer School District is closed today due to power outages. There will be no out-of-district transportation.
*NOAA defines an atmospheric river as "relatively long, narrow regions in the atmosphere – like rivers in the sky – that transport most of the water vapor outside of the tropics. These columns of vapor move with the weather, carrying an amount of water vapor roughly equivalent to the average flow of water at the mouth of the Mississippi River."