Auburn native Harrison Maurus (21) is among the eight weightlifters named to the USA Olympic Weightlifting Team this week.
Maurus: From Auburn to Tokyo
Before he'd even graduated from Auburn Riverside High School, Maurus was a Youth World Champion and held a world record. He'd also broke a 20-year drought for Team USA at the 2017 IWF Weightlifting World Championships by earning two bronze medals.
"I am always proud of our community, and when something great like this happens, it just makes me even prouder," said Auburn Mayor Nancy Backus. "I wish Harrison the best of luck and appreciate his dedication and effort to his sport. Bring home the Gold!"
Currently, Maurus holds ten American records (2 Senior, 3 Junior, 5 Youth). He recently competed at the 2020 Pan America Championships (held in 2021) in the Dominican Republic, where he swept bronze in the 81kg category.
"I think it's every athlete's dream to represent their country," Maurus said. "I've put a lot of time into this, almost nine years working in this sport. Being named to the Olympic team is validating all the work that I've done and things I've accomplished to reach this ultimate goal."
Maurus currently lives in Georgia where he trains with Spencer Arnold at Power & Grace Performance.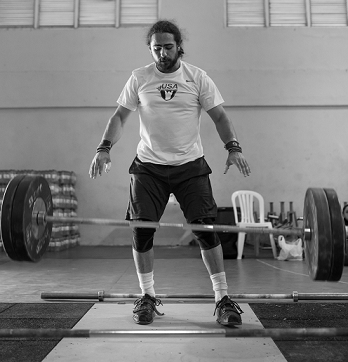 Press Release: USA Weightlifting today proudly announces its nominees for the Olympic Team for the upcoming Olympic Games Tokyo 2020.
Buoyed by historically strong athletes and a changing landscape in the sport, Team USA Weightlifting has the opportunity to win multiple medals and have its most successful Olympic Games in generations.
USA Weightlifting will send a full team to Tokyo consisting of eight athletes, four men and four women.
"In sending our largest team since 1996, Team USA has already made history," USA Weightlifting CEO Phil Andrews said. "These 8 athletes have proven their resilience continue to train throughout the year delay, our job now is to give them unrelenting support as they look to deliver each of their Olympic moments in Tokyo, en route to potentially our best Olympic Games in 61 years."
Nominated to the United States Olympic Team
Women
Athlete – Bodyweight – Hometown
Jourdan Delacruz – 49kg (108lbs) – Wylie, TX
Katherine "Kate" Nye – 76kg (167lbs) – Oakland Township, MI
Martha "Mattie" Rogers – 87kg (192lbs) – Apopka, FL
Sarah Robles – +87kg (+192lbs) – Desert Hot Springs, CA
Men
Athlete – Bodyweight – Hometown
Clarence "CJ" Cummings, Jr. – 73kg (161lbs) – Beaufort, SC
Harrison Maurus – 81kg (179lbs) – Auburn, WA 
Wesley "Wes" Kitts – 109kg (240lbs) – Knoxville, TN
Caine Wilkes – +109kg (+240lbs) – Matthews, NC

Preparing for the Olympic Games
To prepare for the upcoming Olympic Games, Team USA Weightlifting will travel to Honolulu, Hawaii for a pre-Games training camp. The USAW Hawaii Strong Camp, powered by NBH Bank, will give athletes and their coaches the chance to train in a COVID-19 secure bubble with world-class support staff as well as giving friends and family the chance to be together to support the athletes.
As is standard procedure, USA Weightlifting will submit its Olympic Team nominations to the United States Olympic & Paralympic Committee. The Olympic Qualification Period concludes on May 31, 2021. We do not anticipate any changes to our Olympic Games roster as it is announced today.
---
The Auburn Examiner has not independently investigated the Team USA Press Release.