Washington state lawmakers meet in Olympia starting next week for the 2022 legislative session. Groups working on the issue of climate change see it as another chance for the state to take action.
Kelly Hall, Washington director of Climate Solutions, said the Legislature has made progress in recent years – including committing the state to 100% clean energy by 2045. But with the impacts of a warming climate mounting, Hall said the state should do more to address it. She said she thinks a top priority this session should be making sure that buildings run on clean energy.
"A lot of buildings at this point do combust fossil fuels indoors," she said, "and not only does that have a significant impact on the climate, but it also has a significant impact on indoor air quality."
Hall said the state should come up with a targeted electrification plan to incentivize utility customers to invest in electric appliances. Gov. Jay Inslee has also named decarbonizing the building sector as one of his priorities for the session, since buildings are the fastest-growing source of carbon emissions in the state.
Leah Missik, Climate Solutions' Washington transportation policy manager, said public transportation is another area in need of attention. She noted that climate-friendly forms of getting around have other benefits as well.
"For a very long time, we have underfunded public transit," she said, "and also have not spent enough in Washington state to ensure that folks who are not driving or cannot drive can get around safely, either by walking or even a bicycle, or something else."
Hall said the need for action is urgent – and the state needs to be smart about it.
"Not investing right, right now, will have impacts for years to come," she said, "and just make those events worse and worse."
The Washington Legislature is scheduled to convene on Monday and adjourn on March 10.
---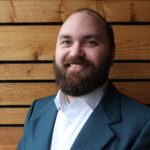 Eric Tegethoff is a journalist covering the Northwest. Eric has worked as a reporter for KBOO, XRAY FM, and Oregon Public Broadcasting in Portland, Oregon, as well as other print and digital news media. In 2012, Eric traveled to North Dakota to write about the Bakken region oil boom. He's also worked at a movie theater, as a campaign canvasser and quality assurance at a milk packaging factory. Eric is originally from Orlando, Florida. He graduated from the University of Florida in 2010.
The above article was provided by the Washington News Service. The Auburn Examiner has not independently verified its content.