Shelby's Sugar Shop is promoting child mental health awareness as a part of Mental Health Awareness Month.
"In honor of Mental Health Awareness Month, Shelby's Sugar Shop is donating 15% of all net sales to Nationwide Children's Hospital On Our Sleeves."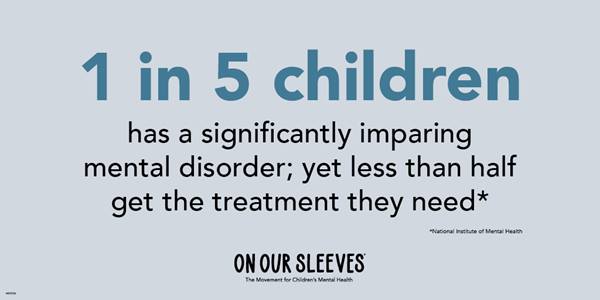 Located inside The Outlet Collection (1101 Outlet Collection Way) Shelby's Sugar Shop offers confections from gummies and chocolate to pickle soda. The fun variety of sweet treats to choose from will make it easy for you to help increase the amount the sugar shop will donate to On Our Sleeves.
"On Our Sleeves® is a movement to raise our voices and break stigmas by educating families and advocates around child mental health," states an announcement from Shelby's Sugar Shop. "They work to provide every community in America access to free, evidenced-informed educational resources, powered by Nationwide Children's Hospital, one of America's leading pediatric behavioral health treatment and research centers."
Knowing the serious impact the pandemic has had on kids, On Our Sleeves' current goal is "to get free mental health resources into one million classrooms across America," states the organization's website.
Shelby's is not the only corporate partner to pledge support during Mental Health Awareness Month. Costco, Panera, Panda Express, and King&Fifth all have campaigns to raise awareness and support the On Our Sleeves mission.
So what are you waiting for – go grab some (some, a lot – whichever) candy from Shelby's, after all, it's for charity – right?