PRESS RELEASE:   The Valley Regional Fire Authority is establishing an entry-level firefighters eligibility list!   The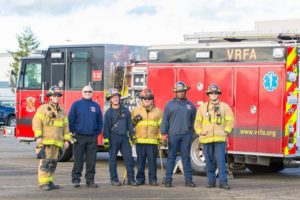 VRFA has partnered with Public Safety Testing (PST) to conduct the initial testing of candidates which consists of a written test and Candidate Physical Test (CPAT). The written test and CPAT through Public Safety Testing must be completed by August 16, 2018, to complete the application process.
To be considered for the first round of hiring in 2019, an applicant must pass the written examination between August 23, 2017, and August 16, 2018. For additional information regarding the recruitment process please visit our website at www.vrfa.org. Thank you for your interest in the VRFA and the communities we serve!