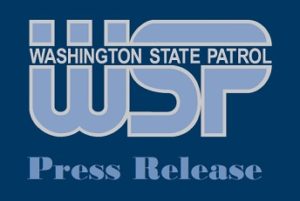 At approximately 7:00 p.m. Monday, November 8, 2021, Washington State Patrol (WSP) communications received a 9-1-1 call from an individual reporting that they were shot at on SR 169 near Black Diamond.
The witness stated he was traveling SB SR 169 in his red Chevrolet 2500 pickup leaving Black Diamond when a vehicle approached from behind at a high rate of speed and fired one round into the tailgate of his truck.  He advised he drove away and lost sight of the suspect vehicle.
Detectives were able to recover a bullet lodged in the front of the truck bed near the cab.
The victim described the suspect vehicle as a 2 door white Honda Civic with no rear bumper, newer stainless exhaust, and blue LED headlights. Below are pictures of the bullet hole.
WSP detectives are seeking any witnesses or information on the identity of the suspect vehicle and driver.  Please contact Detective Sergeant Moate at [email protected].
---
The above press release was issued by WSP. The Auburn Examiner has not independently verified its content.