Learn basic window repair techniques and gain an understanding of window components and functions at this free hands-on workshop.   With a focus on classic double-hung windows, learn the skills of safely disassembling window openings and removing window sash, as well as glazing techniques and repairing wood and mechanical elements such as rope pulleys, etc.
Window Restoration Workshop
Friday, August 13, and Saturday, August 14
Two Sessions Each Day:  8:00am to 12:00pm and 1:00pm to 5:00pm


Instructor: King County Landmarks Coordinator Sarah Steen
Homeowners can bring a wood window that needs repair and learn how to restore it, as well as work with Neely Mansion windows.
King County Landmarks Coordinator Sarah Steen, trained in historic wood window repair, glazing, and mechanics will conduct this free educational workshop.
Reservations are required; space is limited.  To reserve a space call 253-927-4250.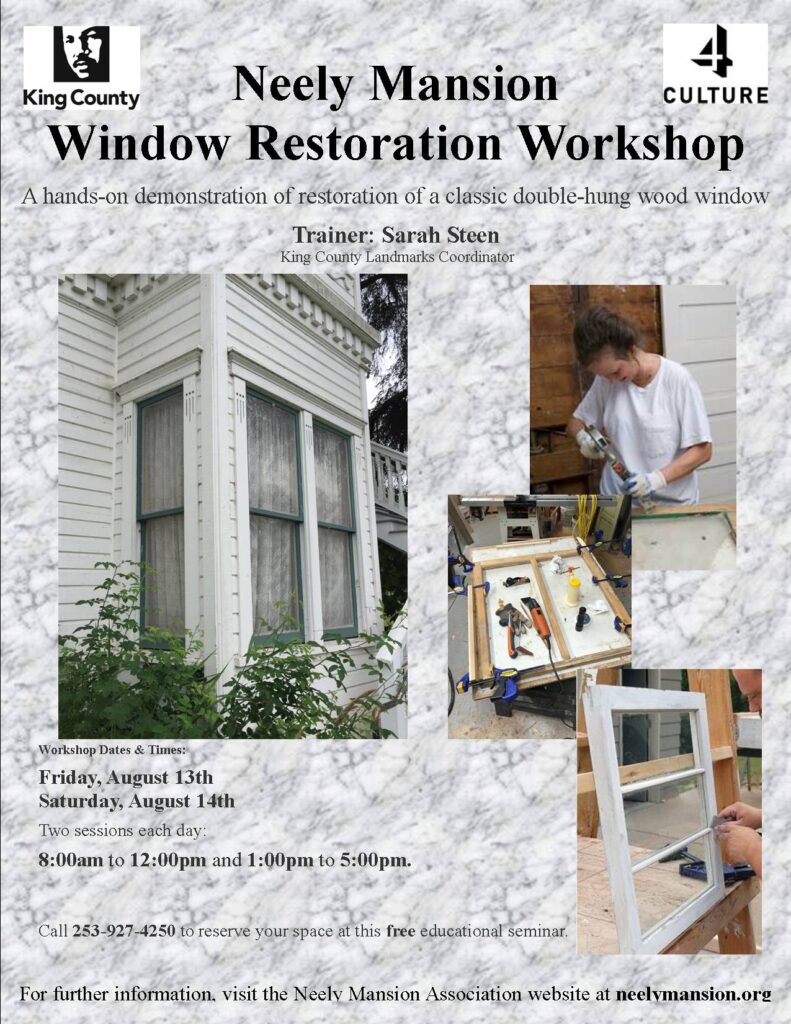 The above is a press release from the Neely Mansion Association.