While many policies that emanate from Olympia concerning the right to bear arms focus on restricting Second Amendment protections, state Sen. Phil Fortunato (R-Auburn, 31st-LD) is pushing to expand them.
He's filed a state constitutional amendment to enshrine an individual right to own high-capacity magazines, a popular target for anti-gun advocates. Senate Joint Resolution 8205 would amend Article 1, Section 24 of the Washington Constitution by adding, "The right of the individual citizen to bear arms in defense of himself, or the state includes the right to possess firearm magazines and firearm loading devices of any size."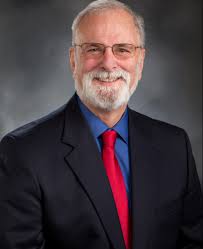 "Arguments for banning high-capacity magazines focus on preventing a mass shooting. However, banning these magazines only puts the public at more risk," said Fortunato. "An outright ban ignores the number of magazines already on the market. A conservative estimate based on gun ownership of the types of rifles that use them is about 50 million with each owner having an average of 5 magazines. Add handguns and the total number of magazines is over 250,000,000. The reality is that a person intent on killing innocent people is not going to be concerned about a law that bans some kinds of magazines."
A 2019 study on shootings shows that trained police officers have about a 25 percent accuracy rate with firearms, typically using a 9mm due to the larger magazine capacity. With the highest accuracy rate of 35 percent, about 14 rounds would need to be fired to stop one threat. Fortunato argues that average citizens exercising their rights deserve every tool to protect themselves as outlined in the state constitution.
"All citizens deserve to have every means of protection at their disposal," Fortunato added. "In no other area do we have a conversation about restricting rights enshrined in our constitutions. This should be no different. As technology advances, we should be looking at ways to expand protections for law-abiding citizens, not constrain them."
---
The above is a press release from Sen. Phil Fortunato.  The Auburn Examiner has not independently verified its contents and encourages our readers to personally verify any information they find may be overly biased or questionable. The publication of this press release does not indicate an endorsement of its content.